Let's say you own a company that has been around for a few years, maybe even a decade, perhaps even longer and you've been using the same .com domain name that entire time. One day you decide to change you company name, come up with a new logo, branding and marketing initiative. Lets suppose you specialize in selling women's shoes online and in addition to your new company name you are now going to offer some new products such as kid's shoes, athletic shoes, men's shoes and specialized hard-to-find size shoes. You feel your old .com address just does not express itself well enough to describe the new product line that you are now offering. So you come to the conclusion that you need a new domain name that will better describe your newly expanded shoe categories.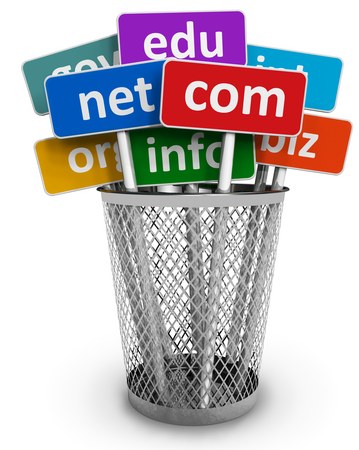 So you do your research find out what names are available and go ahead and register a new keyword optimized domain name. Along with the new .com web address you make a new website stuffed with just all the right keywords. Almost immediately you begin to notice your website traffic has started to decrease as compared to your old domain name traffic. You notice your online sales are starting to fall off and you wonder why you aren't coming up on the first page of Google's search results, like you previously had. The reason why is because you committed the
online marketing cardinal sin of abandoning the use of your old long held .com address without first properly permanently redirecting that traffic to your new .com domain address.
To make matters even worse, when the renewal eventually comes around for your prior .com domain name, you fail to renew it and just let it expire thereby opening the door for one of your competitors or a domain name reseller to purchase it.
The length of time you have used your domain name is one of the deciding factors in a search engine's algorithm that is used to help decide who rise to the top of the results. There is wide speculation as to just how much weight domain name age plays in determining ranking, but why take a chance and gamble those 10 years away. Having a ten year old always-in-use domain name for the same company is something to be coveted and cherished especially when it comes to search engine rankings. Not to mention the sheer amount of links that a 10 year old domain most assuredly has out there on the internet. But since you have now abandoned your 10 year old domain name, all those years spent building that page ranking and links simply go out the window, literally overnight, and in essence you are starting from scratch with your new domain name. If you had just followed some simple domain name change/redirect guidelines all those years of page ranking could have been very easily transfered to your new domain name. But it's too late now, unfortunately someone else now owns your once prized online shoe store domain name.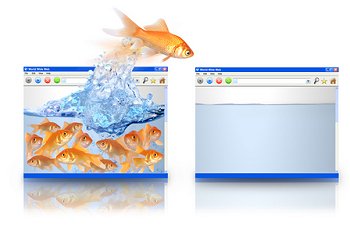 Following the
best practices
in domain name redirects, there is nothing inherently wrong with changing your .com domain name and properly redirecting your old domain traffic to your new URL. There are pitfalls that you should be aware of and typically we advise against the change, especially if you have managed to accrue years of domain equity and have built a very high link ranking. But for goodness sakes, if you are intent on making the switch don't ever totally abandon your old domain name or let it expire in favor of your new one, especially if you have been using it for any length of time. Just simply properly redirect the old .com traffic to the new .com.
Read More:
Here is a excellent article on how to properly implement permanent domain name redirects.
So now, your once prominent, search engine rankings drop without warning and your web traffic and sales decreases exponentially. You find that all the websites linking to your old .com domain take years to be changed or updated to your new URL. Online PDFs that have your old .com email and web address never get changed. You can just bet, on some corner of the internet, there is a forum or blog where a customer recommended your shoes, which still contains a link to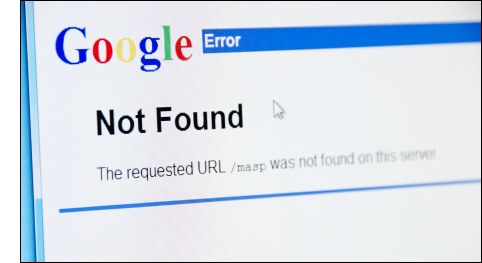 your old .com domain that you have since abandoned. Now when that link is clicked, it unfortunately goes nowhere, or it goes to an error page, or it goes to a link farm, an ad page, or a squatter's site that purchased your old .com domain name. When in reality that link should be redirecting to your new domain, perhaps even the relevant page of your new domain, if only you had properly followed some simple basic redirect principles when changing your .com address. A former customer, you have not heard from in years, goes to your old .com via a bookmark, never aware of your new .com address, and upon seeing it deduces that you are now out of business because some scam-looking domain name reseller's page of links and ads comes up with a message that states "This domain name is for sale". So this former customer of yours ultimately calls upon your competitor to purchase some shoes that should have been your sale. You'll also never know the extent of your customers that are still in the habit of using your old .com domain that inadvertently went to your competition's website because the online-marketing-savvy competitor purchased your old abandoned domain for a mere
FOURTEEN DOLLARS!
After realizing that your competitor purchased your former .com address, you come to the conclusion that your competition is much more highly informed and very much aware of the fact that the internet can be a very slow process when it comes to updating old bookmarks, outdated links and directory listings throughout the web. To your dismay you have now become keenly aware that this is a very painful and costly way to learn a valuable marketing lesson.
Now, I can understand committing this unforgiveable online marketing mistake if you're say just a company that sells widgets online and have no real knowledge or understanding of online web marketing and the importance that domain names can play.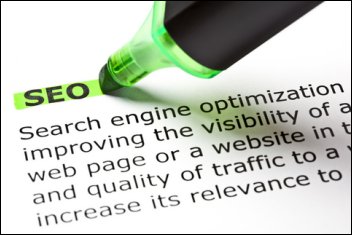 However, lately it seems, we are finding more and more instances where so called "expert SEO advertising" firms that
claim to specialize in online marketing
fail to perform this very crucial and important step when recommending to their clients that they switch to a keyword optimized domain name. So make sure to do your homework before hiring any online marketing firm, if not the results could be catastrophic for your business. There is absolutely no excuse for a professional SEO marketing firm to not properly inform the search engines of the domain name change by using a "permanent 301 redirect" of your old domain to your new domain name. Google, even has a "
Change of Address
" tool within their free webmaster tools that allows a proper notification of a domain name change, in order to not affect your search engine rankings when changing domains.
From Google:
"If you've moved your site to a new domain, you can use the Change of address tool to tell Google about your new URL. We'll update our index to reflect your new URL. Changes will stay in effect for 180 days, by which time we'll have crawled and indexed the pages at your new URL. The change of address tool is safe, because only verified site owners can use it. You can check the tool at any time to see the information provided to Google about your domains."
If you have plans on using your your old domain for something else, you will need to wait a while before being able to migrate it to the new project. You'll need to allow Google enough time, a minimum of six months, for the Google bot to fully crawl and index your new website. Below is a video by Matt Cutts, a Google employee, explaining this issue.
catchall
email address to get all the email addressed to your old .com that was actually intended for your company. Former customers (not aware of your new email address) perhaps looking to re-establish business, existing customers, new customers, friends and even family may find an old email address of yours on some website, a publication or even in their own address book. They send an email to your old address, but because you let the domain name expire you'll never get the email message. Even worse perhaps the highly savvy-experienced-forward-thinking competition may have registered your old expired domain and are now receiving that email, web traffic and shoe sales meant for your company. Case in point, we still have old email addresses set up for employees, that have not worked for us for well over 5 years, that occasionaly still receive an important message from a client that mistakenly used an old outdated email address of yours.
Make sure to always renew your domain on a timely basis. The cost of hosting the old domain and redirecting it's traffic to your new domain typically costs less per year than say a dinner at any steakhouse or a full tank of gas.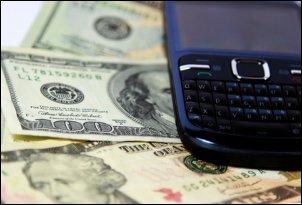 Getting your expired or abandoned domain name back can get very costly. Initially, expired domain names go through what they refer to as a
redemption period
usually 30 days. Typically registrars will charge you hundreds of dollars to get the domain back during the redemption period. Once your domain name has exhausted the 30 day redemption period, your abandoned domain becomes fair game and is put back in the pool of available names and can then be purchased by anyone, including your competitors, for as little as ten dollars! Having a competitor purchase and use your former .com address is not only embarrassing, but it may even result in the loss of a potential sale by someone unfortunately using your old URL. Furthermore if you realize your blunder and now want to purchase it back from the new domain name owner it could cost you anywhere from a few hundred to thousands of dollars, it's all up to the seller.
If you have any comments on this article, questions about a domain issue, need assistance with the domain name registration process, want to register a domain, need help transfering a domain, having domain name renewal/expiration issues, need online marketing help, SEO (search engine optimization), SEM (search engine marketing), web development projects, affordable web design, website maintenance, website hosting services, web server admin help, graphic design, apps, online video or anything else online related, then feel free to contact DH WEB, a Google Engage for Agencies Partner, today!