Franchise Management Web Based Application Developed For Canadian Based Messy Maid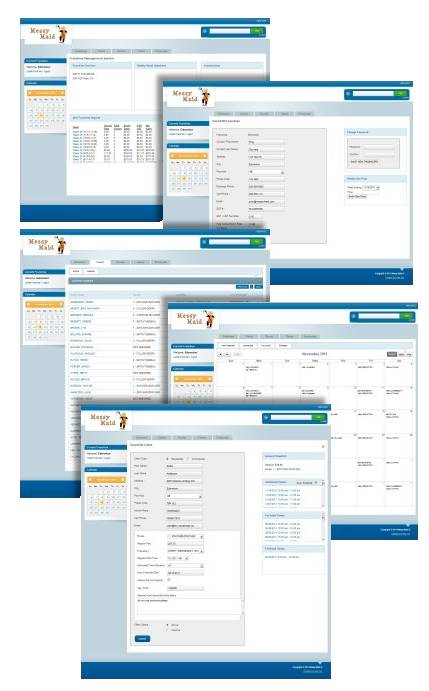 DH WEB recently designed and implemented a custom online application for Messy Maid franchise administration. The online web-based program allows the Messy Maid staff to administer: commissions, accounting, scheduling, fees, employees, routes, clients, and much more.
If your company or organization is looking to develop a custom back office online application contact us on how we can deliver to you a very affordable solution that is custom designed to your needs. We would be more than happy to show you examples of the custom work we have done for our clients worldwide.
Located in Edmonton, Alberta, Messy Maid has more than 10 years of cleaning experience in the industry. MESSY MAID will arrive at your home in our smart Black and Orange uniform. Their professional and friendly staff has a passion for any services they provide to you. Messy Maid takes pride in their accomplishments.
You can rest assured that MESSY MAID will keep any business with you strictly confidential. They offer daily, weekly, bi-weekly, monthly, seasonal or even one time services.
All of Messy Maid's employees are Bonded and Insured. They offer direct billing for Insurance Claims and Veteran Affairs, Canada Identification Cards are accepted.
---