M.S. Johnston Has a New Look and a New Website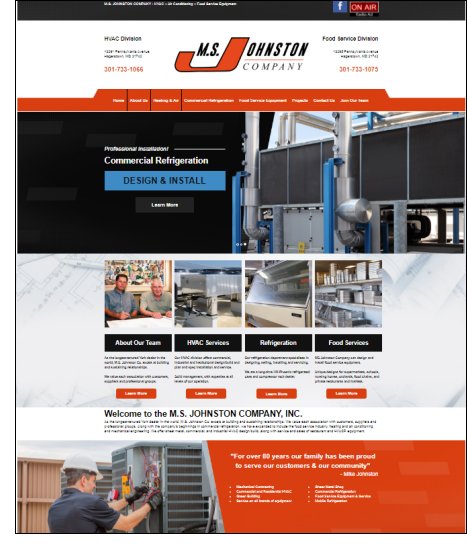 DH WEB is excited to announce the recent launch of a brand new website for M.S. Johnston.
Our main goal in launching this new website is to provide their client's and others with a more intuitive and user-friendly experience that clearly states who they are and what services they perform. The website features a refreshed look, improved navigation and a handful of features which will make the overall experience more impactful on desktop, mobile and tablet browsers.
As the longest-tenured York dealer in the world, M.S. Johnston Co. excels at building and sustaining relationships. We value each association with customers, suppliers and professional groups. Along with the company's beginnings in commercial refrigeration, we have expanded to include the food service industry, heating and air conditioning and mechanical engineering. We offer sheet metal, commercial, and industrial HVAC design/build, along with service and sales of restaurant and HVACR equipment.
View the new site here: www.msjohnston.com