DH WEB Launches Foggy Mountain Wagon Swag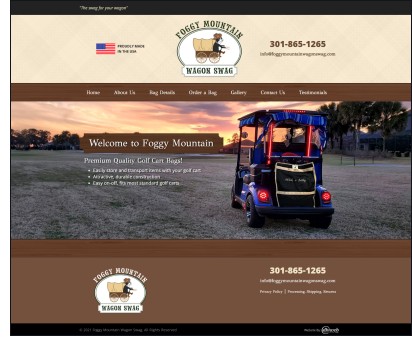 Foggy Mountain has been known for over 28 years for their beautiful dog coats (www.dogcoat.com). They recently launched their line of Premium Quality Golf Cart Bags!
We were inspired to develop the Swag Wagon Bag when a friend moved to The Villages in Florida and purchased a luxury custom golf cart. She looked for a storage bag to use with her golf cart, but could only find a plain black mesh bag that didn't meet her needs or do her golf cart justice. We designed this bag for her and her neighbors – a functional, attractive and well made bag that looks great on the wide array of beautiful golf carts in retirement communities.
View the new site here: www.foggymountainwagonswag.com
---