Brevard Mobile Lube Website Launch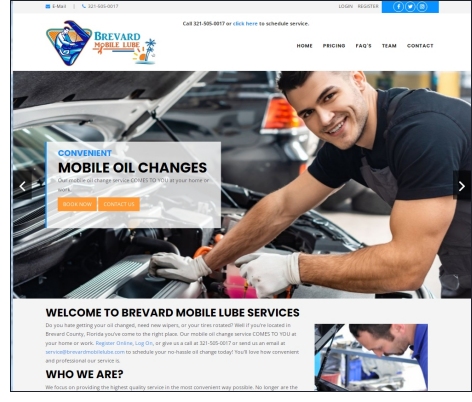 DH WEB recently launched a new website for a brand new Mobile Oil Change company.
Brevard Mobile Lube focuses on providing the highest quality service in the most convenient way possible. No longer are the days you have to wait at a dealership or service center for over an hour or wait in line at the supposed 15 minute shops just to have your oil changed. We bring the oil change to you. At Brevard Mobile Lube we pride ourselves on the quality of the service provided and also on the stress free convenience of having a technician come to your door.
View the new website here: www.brevardmobilelube.com
---