Brand New Website Launch For The Kris Kringle Holiday Craft Show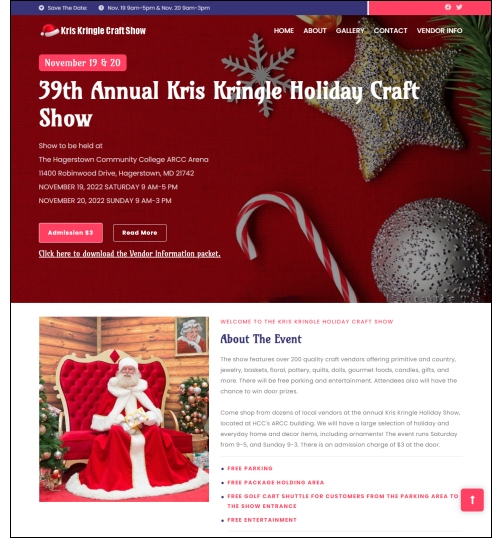 The craft show features over 200 quality craft vendors offering primitive and country, jewelry, baskets, floral, pottery, quilts, dolls, gourmet foods, candles, gifts, and more. There will be free parking and entertainment.
Shop from dozens of local vendors at the 39th annual Kris Kringle Holiday Show, located at Hagerstown Community College's ARCC building. They will have a large selection of holiday and everyday home and decor items, including ornaments! The event runs Saturday, Nov. 19 from 9-5, and Sunday, Nov. 20 from 9-3. There is an admission charge of $3 at the door.
View the website here: www.kriskringleholidaycraftshow.com
---