Register Your Domain Name with us at dhwebdomains.com
Get the perfect domain name for your business or organization with www.dhwebdomains.com
DH WEB offers affordable domain name registration/renewals and we manage your DNS infrastructure.
Think of your domain name as a street address for your company or organization.
To be successful on the internet, you'll want to invest in a domain name to ensure your site has a level of professionalism credibility.
Only $15.00 for ".com" Domain Registrations
Free URL Forwarding
Free Managed DNS Services
Auto Renewal
Free 24/7 Support
Free Control Panel
Domain Solutions That Work for You
Providing Web Services Since 1999
Register your domain name today at: www.dhwebdomains.com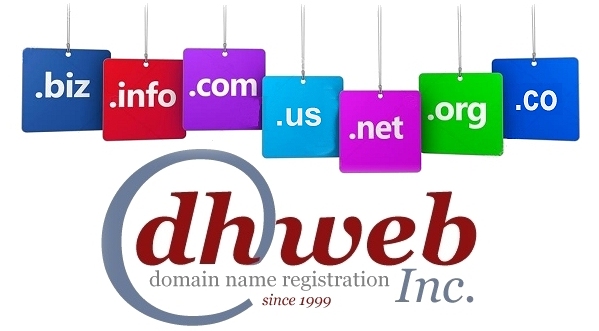 ---