DH WEB's New Fiber Optic Hosting Network Now Live.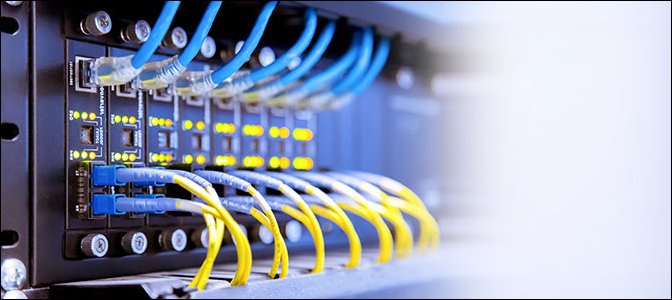 DH WEB is very excited to announce that with the addition of a new fiber optics line, DH WEB will have nearly unlimited bandwidth capability available for it's hosting customers.
Along with our current AT&T network, the new fiber optic line will allow DH WEB to deliver bandwidth intensive applications such as video, large file management and streaming applications at unbelievable speeds

It has taken close to a year for DH WEB to fully implement it's new fiber network. The above photo shows the road construction that took place this summer where the fiber line needed to cross Robinwood Drive.
The new DH WEB fiber optic network has the capability to deliver up virtually unlimited bandwidth needs for our hosting customers. Along with DH WEB's current AT&T network, the new fiber network will allow increased redundancy and unbelievable network speed. The new network is powered by a high-speed Cisco core, with an emphasis on stability and redundancy. As a Central Maryland Dedicated Server provider, DH WEB strives to provide the best speed, reliability and uptime to our customers
If you have mission critical, reliable, bandwidth intensive requirements for your website, company email or web based applications, contact us today and we would be happy to give you a free no-obligation quote on our hosting and web design services.
Contact DH WEB at 301-733-7672 for any type of reliable hosting needs you require.
---