DH WEB Celebrates 24 Years of Business 1999-2023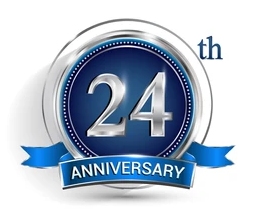 This year marks DH WEB's 24th anniversary of business.
To put that into perspective, when we started, Facebook as well as Google did not exist and Y2K was a real concern. Y2K is the shorthand term for "the year 2000." Y2K was commonly used to refer to a widespread computer programming shortcut that was expected to cause extensive havoc as the year changed from 1999 to 2000.
In 1999 Austin Powers: The Spy Who Shagged Me hit the big screens, while the TV Drama Law & Order-SVU aired for the first time.
A gallon of gas was $1.17, and Amazon was only selling books.
According to the U.S. Bureau of Labor Statistics, 20 percent of small businesses fail in their first year, 50 percent fail after five years and 70 percent of small businesses fail in their 10th year of business, with the average company lifespan being 15 years.
So thank you to all our dedicated staff. Your hard work on striving to keep our client's success first and foremost, has paved the way for our continued success.
And most importantly, thank you to our loyal clients for trusting us as your website technology partner. Without your commitment to our business we would not be where we are today. We value our customer relationships and look forward to working with you for many more years to come!
---